Learn Radio Presenting with Rod Lucas at Radio Presenting Training. Not only find out how to make truly great popular radio, but create a radio showreel too. Rod's been in broadcasting for over 45 years (first BBC programme at 14) he has an impressive record of getting new talent into broadcasting jobs. Rod's worked for BBC Radio 1 & 2, BBC Radio 5, BBC World service, Metro Radio, BBC Radio London, BBC Radio Kent LBC & Talksport. Rod's also a freelance BBC & Commercial Radio Producer/Studio Manager. He's a Sony Radio Academy award winner 'Best Produced Young People's Programming' won for BBC Radio.
See if you're cut out for radio presenting, why not do a 1 hour online Radio Assessment with Rod Lucas? The hour includes a confidential chat and practical radio show assessment with mini programme to present via Skype/Secure Connect Digital.
Email to book a Radio Assessment
£150 (no vat to pay).
Rod teaches to all levels, from new-comers to experienced presenters looking to add more style, ideas and unique content to their music & talk programmes. He also offers Radio Presenter Training online. If you're wanting a route into radio e mail or call Rod for an informal chat.
At Radio Presenter Training Rod Lucas provides one to one quality radio presenter DJ training & coaching. His broadcast training courses are designed for beginners who wish to get into radio presenting and make a career change into radio part time or full time.
Rod Lucas says "My Radio Presenter training & coaching is ideal for career changers of all ages. If you're creative, have a personality and like the idea of people listening to you, read on. You may wish to learn radio presenter skills in order to join your local radio community group or to make your own radio broadcast podcasts. You'll need the skills to develop your radio ideas and projects and enter the world of being a radio presenter in local radio.
Whatever kind of radio presenting you want to get into, you'll need to learn music presentation and interviewing skills. You'll be required to operate your own broadcast mixing desk too. I teach all these things with lots of practical training on the job. For quality broadcast training from the UK look no further. All I teach is at your personal pace." We recommend good over night accommodation if you come for a course.
Call or e mail Rod Lucas to discuss.
Bosses of radio stations will want to hear examples in a Presenter "showreel" of your presentation abilities and realise your 'Unique Selling Points' as well. You'll work with the latest broadcast equipment and software. You'll learn all you need to know about getting into radio and being competent in presentation and production. I offer initial 1 to 3 day courses. Quality broadcast presenter training based in the South East (UK).
---
Rod Lucas says "go into radio presenting because you love it. Because you want to entertain and inform people. Because you want to share music, life, conversation and love. Go into radio because you want to touch people, all kinds of people and add something to their lives.
Don't go into radio because you wanna be famous and make loads of money. If you do make loads of money that's great, if you don't, just enjoy it".
---
Have a listen to Rod Lucas on "Getting into Radio" via this Podcast
Read what people say about Rod Lucas's Radio DJ Presenter Training
Why Get into Radio Presenting an article by Radio Guru Rod Lucas
---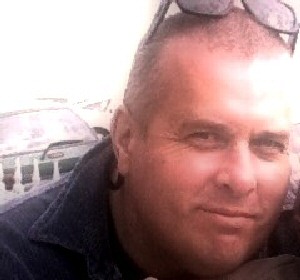 Rod's regarded as one of the UK's best personal radio presenter & DJ coaches. He has an excellent pedigree in British radio broadcasting and comes highly recommended. He's been actively involved in professional broadcasting since 1971 and continues to do so.

Rod will be your Radio Presenter Coach/Trainer. He's a Sony Radio award winner. He has a impressive record of getting people into professional radio. He's produced and presented on BBC National including (Radio 1, Radio 2, Radio 5 Live and commercial radio. Want to Learn Radio - Learn with Rod Lucas. "superb broadcast training". So come and learn radio - or do it online.